Hello,
I have a problem with the image gallery when the webrotate 360 plugin is activated.
On the first picture it is perfect. (When the plugin is disabled)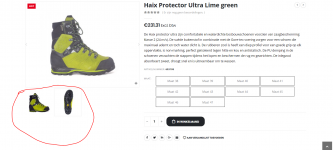 On the second picture the image gallery drops below the 360 pictures. (plugin enabled)
How can I move the 360 pictures below the image gallery like on picture 1?
Hope someone can help me out.
Thanks in advance,
Tim